Partner with Ramen Master
We have partnered with an award-winning ramen master from Japan, Menya-Masamune to create a menu that we hope meets the gourmet taste of New Yorkers.
Menya Masamune started out as a popular ramen restaurant in Miyagi Prefecture in Japan. After gaining popularity, Menya Masamune has expanded their stores overseas (Russia, China, Vietnam, etc.) and has spread Japanese ramen culture to the world. The restaurant has won several world ramen competitions including the ones in New York City and Singapore, and has proven over and over again its ability to create the best ramen recipes and presentation to the local customers while keeping its authenticity.
We hope many of you will enjoy our authentic Kitakata Ramen made with true Japanese flavors, designed by the award-winning ramen master.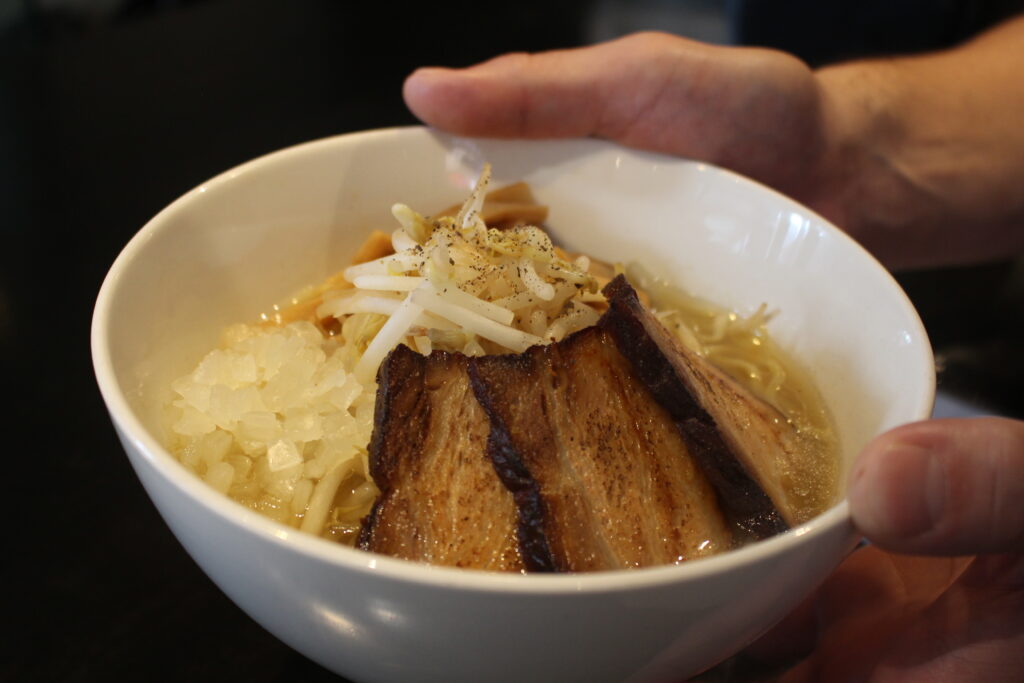 Our Ramen is healthy and delicious as we prepare from scratch our soup, Chashu, Tare, and Spicy Sauces every day by using only Fresh Vegetables, Meat, Chicken and Fish.
You will notice a big difference from other Ramen Restaurants in New York while and after you eat our Ramen!!